"DUOMO The Eight"

It is New version of DUOMO.
We have made it for upgrading of coffee distribution tool.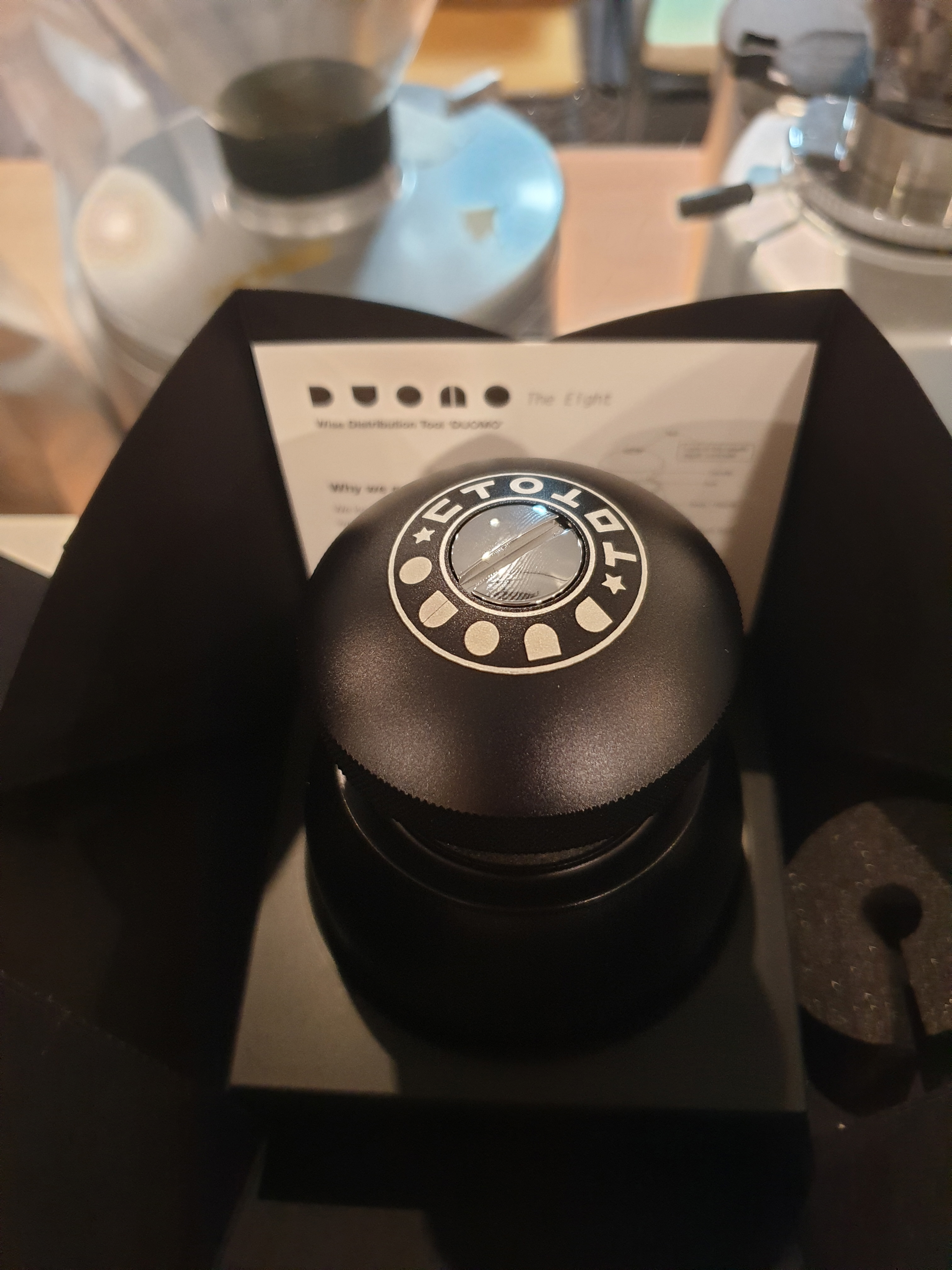 DUOMO The Eight's 8 different things compare to previous one.

1) It became 8 needles! That's why DUOMO The Eight! Yes, It was 7. But we reseached a lot of time and realized 8 needles are more efficient. And sure, We re-organized the needles's location for optimizing.

2) We changed the needle to slimer so that less whole in the coffee also those new needle is less electric statics so less coffee attached on the needles.

3) Shape of the handle changed for better grib of your hand. It is totally easy and feel comfortable. No more worries to drop down DUOMO while you use.

4) Fine tuning for the needle depth controller so that you can use all of basket regardless depth of the basket such as triple basket or double.

5) Brush base improved a bit as well. Cleaner and more stable.

6) Shape of the body also changed a bit so that it is quite fit to portafilter. More stable with your portafilter.

7) Easy spinning system. Turn it around as much as your coffee distributed!

8) More stable to use!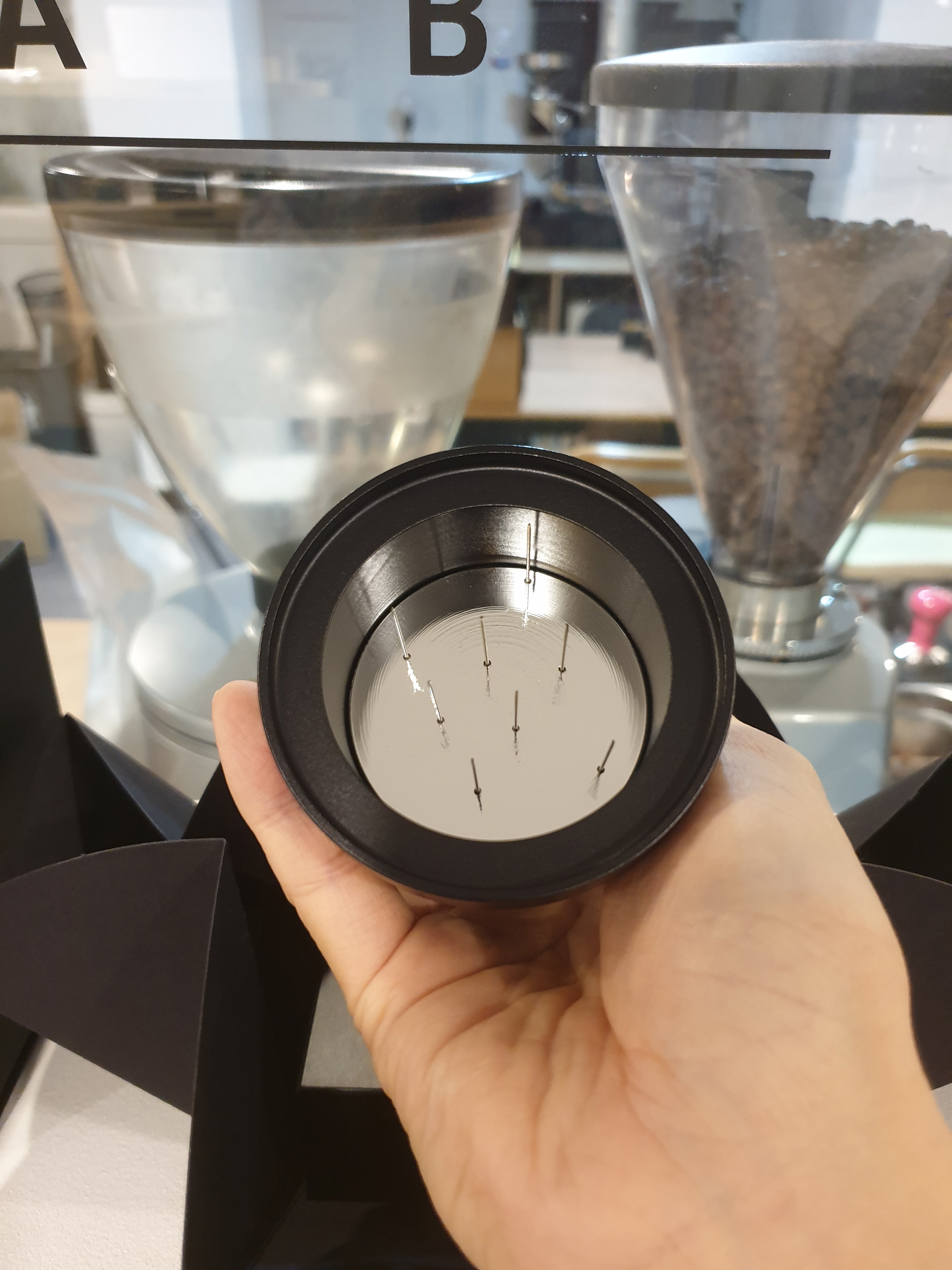 *Retail price

Black - 200 USD
White - 220 USD
*Global shipping fee - 30 USD~40 USD per one. Depends on the country.
*All function is same. Only difference of color between that.
You can see and buy in the online shop. https://coffeeduomo.store/


*Whole sale price
More pieces, More discount. Let's talk!

*It might take time to make for whole sale quantity (1~3 weeks)
*Shipping is used by EMS/UPS Post. If others, will be different price.
더보기

*How to engrave logo or text (Now, No offer for logo service)

You can download "DUOMO engraving guide.ai" with the link below.

Check the image below.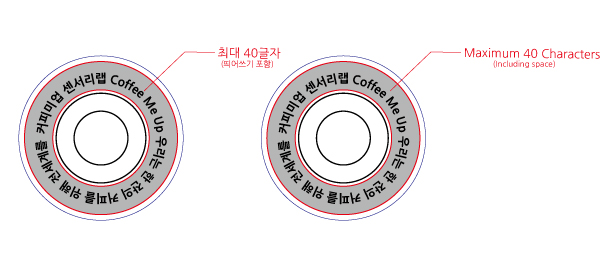 - You can't see the result until you get it and can't change once you send the design.
- No service for Silver version.
- Engraving service takes 2 weeks before shipping.
* Now No offer for engraving.
*Specification (Specs)
- We have 58mm portafilter ONLY.
- The needle's depth 17~23mm (Control with nut control system, previous one 19~25mm)
- The needle's thickness 0.7mm (previous one 0.9mm)
- Weight for body ___g (Base ___g)
- Length for body ___mm (Base ___g)
- DUOMO is made by metal (aluminum) and made in Korea all.
*FAQ
- We have 58mm portafilter ONLY.
- No any spare needle's part because it is one body shape. So you can't change.
- DUOMO is made by metal (aluminum) and made in Korea all.
- Some country has distributor. If not, we can ship it directly.
- Shipping takes 3~5 working days depends on the country with EMS Airmail. We will give you the tracking.
- We accept PayPal or Bank transfer, Buy it on https://coffeeduomo.store/
Finally, You want to buy?
Retail, Go to webshop to https://coffeeduomo.store/
Wholesale, Email us to jeff@coffeez.kr